We are back with some great news for all BackupGuard Service enthusiasts. Expanding the scope of our service offerings we have added the new PostgreSQL backup functionality to our backup solutions. PostgreSQL  is one of the most popular database management systems used in most popular websites,  and from now these PostgreSQL running websites can entrust their data to BackupGuard.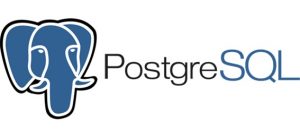 PostgreSQL
Formerly BackupGuard SaaS service used to have backup support for MySQL based websites only.  Today we provide backup support for both MySQL and PostgreSQL database management systems.

Be it incremental PostgreSQL backup or master PostgreSQL backup BackupGuard SaaS service will handle it all flawlessly. For those who are unfamiliar with these backup types, here is a short description.
Master backup makes a backup of all the data you have, whether new or already existing. It is a base for all consequent backs, but it's also time consuming.
The key feature of incremental backup is the creation of copies only for those files that have changed since the last backup. For example, you have modified only two files from your data or content. So during incremental backup these modified files will be backed up only.
There is no need to emphasize that having regular backups of your blog or website is a must. With BackupGuard your PostgreSQL database will be backed up regularly. We will maintain the safety, security and recoverability of every single file.