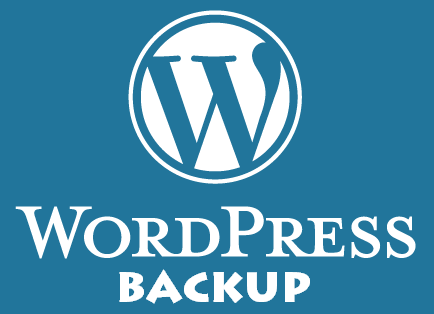 Have you ever lost your website to bad code or cyber attacks? Made a change that you wish you hadn't then found no way of going back? If yes, you should read further.
Typically, WordPress is a safe and reliable content management system for your website. However, sometimes despite taking all the proper precautions, things go wrong.
How to avoid such situations? Perhaps, it will be wise to use backup plugins, and consider certain factors when choosing the best backup plugin for your website.
When shopping for a plugin, the first thing you should do is be clear exactly what you want this plugin to do. To this end, creating a checklist with features that you're looking for helps enormously. Once you've done it, all you have to do is follow your own checklist criteria. Yes, it's as simple as that!
Recently we posted a review on the top backup plugins, outlining their relative merits.
In that review we rated the plugins based on a few key criteria:
the speed of the website after installing the backup plugin
types of settings offered
overall experience with the UX
easy restoration of data
automated backup scheduling
choice of locations to store your backup
flexible pricing
Now, let's look at each of them in depth:
site speed plays a very important role in online business. Unfortunately, one of the biggest advantages of backup plugins – automatic updates, put a lot of strain on your web host bandwidth causing the website to slow down. Thus, it's important to choose one that doesn't impact significantly on your page speed.
with over 30,000 WordPress plugins available in the official plugin directory, finding everything you need in one is very difficult. That's why it is essential to know exactly what settings you are looking for.
things like simple user interface and accessible online support provide for an overall superior experience for users; making the plugin work for both the mature and fresh website owners and bloggers. If you suddenly encounter a problem when restoring your backup, it's important that assistance is available, whether it's a well-stocked FAQ or dedicated support – always check that help is at hand.
anyone who's ever had to restore their site after a server problem or security breach will know that in those vital moments (or if you're unlucky, hours), you're just not thinking straight. If you're normally happy migrating a site using phpMyAdmin and FTP, you could be more prone to errors when it's most urgent. While backing up your site is essential, being able to restore it easily is even more important.
all backup plugins out there should automate backups. If they don't, they are not worth your time. There's no point going for a backup plugin if it's not automated; you may as well conduct the backup manually every time.
To protect your organization's data, you need to implement a data backup and recovery plan and figure out the location/s you would like it to be saved to. All backup plugins offer at least one backup location that's free and easy to set up, including third party services such as Dropbox and Amazon S3.
Undoubtedly, a good backup plugin is worth every penny. The cost of re-creating data/content and the loss of affiliate revenue are certainly more per month than many of these services charge for a monthly subscription fee. Having said that, if you find a backup plugin that is free of charge and provides the services your website needs, it may be the way to go (you certainly cannot beat FREE).
Backing up your WordPress site is essential. Without it, you run the risk of losing all of your hard work if something goes wrong. If your hosting provider loses your data, your site is hacked or you simply want to roll back to an earlier version of your site, keeping regular backups will save you a lot of work – and a lot of stress.
If you haven't added 'must backup files more often' to your New Year Resolutions list yet – consider our advice and sign up to something RIGHT NOW.
What do you consider while choosing a backup plugin for your WordPress website? Care to share in the comment section below.