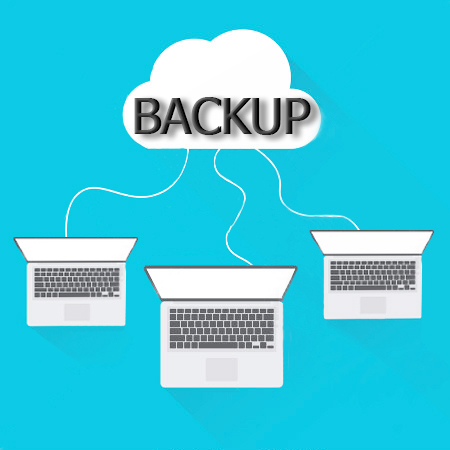 It is always worth emphasizing how vitally important it is to conduct regular backups. This helps to protect your web store, secures all information in database and finally increases your sales. Every bit of information on a website is important and needs to be backed up to prevent loss of data and for this you can use Magento backup extensions to conduct back up of the data.
Using Magento modules you can design free and premium extensions for securing all information in Magento databases and then get your site up and running in no time in case of an emergency. Magento backup restore data function can bring back entire file system and database on request and also check free space on disk before performing the restoring function.
When it comes to choosing magento extension, one of the first things you need to consider is the option to download and store data in cloud and recover it easily.
Why?
Because you can use Magento extensions which store data in cloud like in Dropbox, Amazon S3 storage device, box.com and other similar sites and create offline backups. You can add additional protection to this data by securing the drive and then recover it easily from any location you want and your website is up and running in no time. The Magento backup script can be embedded easily in the source code and used to take backups of entire databases.
Another important aspect to consider is the option to make automatic backups and schedule them properly.
Why?
Because you can use Magento to schedule backups by time, day, week or month and ensure that your site data is backed up periodically.
It is also worthwhile to make sure that the backup extension you choose for Magento has auto clean option. This means that the extension will set backup file life cycle and limit the backup directory size. Consequently, oldest backups will be deleted automatically.
Having this in mind an ideal backup extension will:
Easily back up your store database
Send offsite backup via FTP and SFTP protocols
Use flexible backup settings
Use one of two modes to delete files
Keep information both in a log file and in the database
Have AmazonS3 and Box.com storage support
Have Google Drive support
Have Dropbox storage support
Here are some backup plugins using Magento which you can use to protect your website against loss of data in cases of emergency that. The list is given in no particular order: all these backup extensions are tried and tested and features are not limited by the ones mentioned below.
Smart Backup Script. The extension costs USD 149 and will:
Provide extended log details
Create daily, weekly or monthly backups of your website or internet store
Save backup in multiple locations for better reliability
Supported backup locations are: local backup, external FTP server, Google Cloud Storage
Cloud Backup extension costs USD 149: some of the features are as follows:
Back up Magento Database and files
Create backup with one click
Schedule automatic backup using cron
Flexible settings of backup sources
AutoBackup costs less (USD 50) and is useful because:
You can specify frequency and time to start the backup
Set backup file life cycle and limit the backup directory size
Oldest backups will be deleted automatically
Alert website administrator(s) about approach the database size limit
Send message upon successful backup completion
You can make onsite and offsite automatic Magento backups on schedule: daily, weekly, monthly or once. You can create as many tasks as you want and change the information saved in automatic backup task anytime you want.
Don't wait until you need a backup to make one. Backing up your Magento site should be part of your regular maintenance routine. So take action now, choose the suitable backup extension for your website and enjoy the security of your hard work.
What do you personally consider important while choosing Magento backup extension? Feel free to tell us in the comment section below.