We are sure, you must have heard about hacking attacks, thefts, malicious activities and other kinds of attacks on the web, that steal the information and spoil the reputation of the website. What do we term this kind of virus attacks? Are they dangerous? How to combat? We are talking about ransomware. It is a kind of malicious malware which blocks the access to the computer and in turn, it demands money to revoke the access. Ideally, ransomware attacks are carried out by Trojan where the victim is dissipated when the user opens an email attachment. This ransomware can be of many types and can affect the computer and the data in different ways. It can gain access to your files and documents and can corrupt them or the higher version of ransomware can get into the victim's encryption files with the help of cryptoviral extortion, this makes everything inaccessible and in turn, demands ransom payment to decrypt them.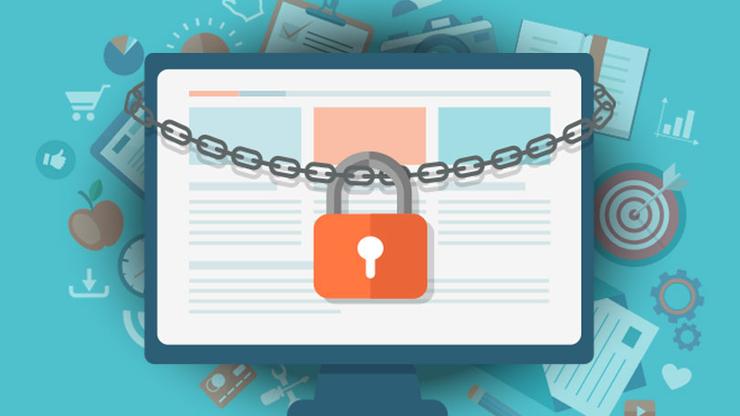 The latest ransomware attack that was terribly bad was the "WannaCry". This cyber attack took a toll on the online world and has raised questions about cyber security and its combat measures. As per DailyMail, recently there was an online extortion attack where 150 countries were swept and was affected with the 'ransomware' scams. This virus locked several people's data and corrupted the files with an access to the hackers. Moreover, the hackers bait users to click on the corrupted email links and force them to open the attachments, then take advantage of obsolete and vulnerable systems. Another report from Telegraph says that ransomware created a havoc in 150 countries this May 2017, where around 200,000 companies were affected. Alright, thus to combat this, one needs to have security measures so that our data and files remain safe. Let's check out some important ways and tricks to protect your data and the company from ransomware.
Showing up hidden file extensions is crucial
Ransomware malware usually intrudes with an extension attached to the file name. When this happens, you will never know about their occurring because windows by default hide the extensions coming from the external source, hence we could never monitor or amend it. Thus, you will by default be installing the Ransomware file, and this can be dangerous. To stop this, re-enable the utility to show the file extensions so that you can spot any kind of hacking activity or virus intruding on your website or in your system.
Rely on trustful security suite
So what is a security suite?
Layers of protection are essential to combat ransomware. One needs anti-malware software and high-security standards installed on the system to beat the malicious activities. Thus, we recommend using an SSL certificate layer which will provide strong encryption to protect from ransomware. Here, it is important to mention that SSL certificates are of different types and kinds and are installed as per the company's needs and website's requirement. But for enhanced and strong security EV SSL certificate is recommended. Encrypt all your files and website's data with EV SSL certificate and give an extra layer of protection to your websites that are likely to get affected by ransomware.
Put filter EXES in the emails
It becomes easy for the ransomware to get into your system if your emails are not layered protection or filters. Thus, a filter is essential to your system or on the emails that would act like a mail scanner and will help in sorting the files by their extension (EXE). By this utility, the emails will discard the emails that come with an extension EXE file and also emails that have two file extensions. This weird kind of extensions is the sign of ransomware.
Always install updates
Keeping your Windows and other software up-to-date is advisable. You may be knowing it, but to protect your files and the data from ransomware, it is believed that if you keep your systems and software updates in place, then you can avoid vulnerabilities of your data and information. It is highly recommended to install all the latest and upgraded versions of the software whenever you get a notification.
Disable RDP
RDP is utility in our Windows operating system that permits external interaction or network sharing with some other people. In case you are not using it regularly, then keep it on "disable" mode. This is because it is noticed that the malware gets access to the system via RDP.
Do not forget to use Cryptolocker prevention key
When you know beating ransomware is difficult by any means, once you are hit by it, putting a layer of protection is recommended. Try Cryptolocker prevention key, it is the widely used Ransomware protection that has much talked about for some time now. This key is like a support system and acts as a prevention kit. How does it work? This key immobilizes the files that at times run from the Apps we use or from the Local App Data folders. This key helps in immobilizing the temp files that run from the Temp folders and directory.
Remove the local network connection
Actively involved in monitoring the threats on your website, this will help you to know if someone has tried to affect or intrude via an unauthorized medium. If you face such, and notice that someone has run a file which is not good for your system then immediately stop the communication with C &C server before the malware starts hitting the files and data. Also, if you quickly disconnect your systems local network or WiFi then there are fewer chances of damage. Why we are saying this, is because until the Ransomware malware starts corrupting the files and the data if you stop the network it might save you from some damage.
If you are hit by Ransomware, don't wait and see
At times a lot of companies when face ransomware attack get into a panic situation and start reacting to it. Yes, you have to react, but not abruptly, like:
Don't just disconnect the network or switch off the computers as a precautionary measure
Don't shut down your network as it can avert continuous encryption, in turn, putting you with more loss of data and files.
At times the hackers force you to let your email open or keep your systems on the power mode or they would also want you to be linked to your network – in these situations don't be hoodwinked.
The hackers will also force you to pay the ransom and demand illegal incentive, please do not entertain these kinds of demands as there is no guarantee for your files to get revoked or restored, even if you pay or do all the above tasks.