BackupGuard keeps surprising its users with more and more opportunities every day. The service does its best to be available for their users everywhere possible. So from now on, BackupGuard is also available on the AWS (Amazon Web Services) Marketplace!
So what is AWS Marketplace?
It's an online store that helps customers find, purchase, and start using the software and needed service to build products and run their businesses. AWS Marketplace accompanies programs such as the Amazon Partner Network. This is a brilliant example of AWS's commitment to being a strong environment of software and solution partners.
The users of the marketplace know that they can easily use 1-Click deployment of the AWS Marketplace. This allows to quickly launch pre-configured software, like BackupGuard, and you only have to pay for what you use, by the hour or month. AWS controls the billing and payments, so all the software charges appear on customers' AWS bill.
How to get BackupGuard at Amazon AWS?
Go to your Amazon website and search for "backupguard", select the BackupGuard service and click "Continue to Subscribe".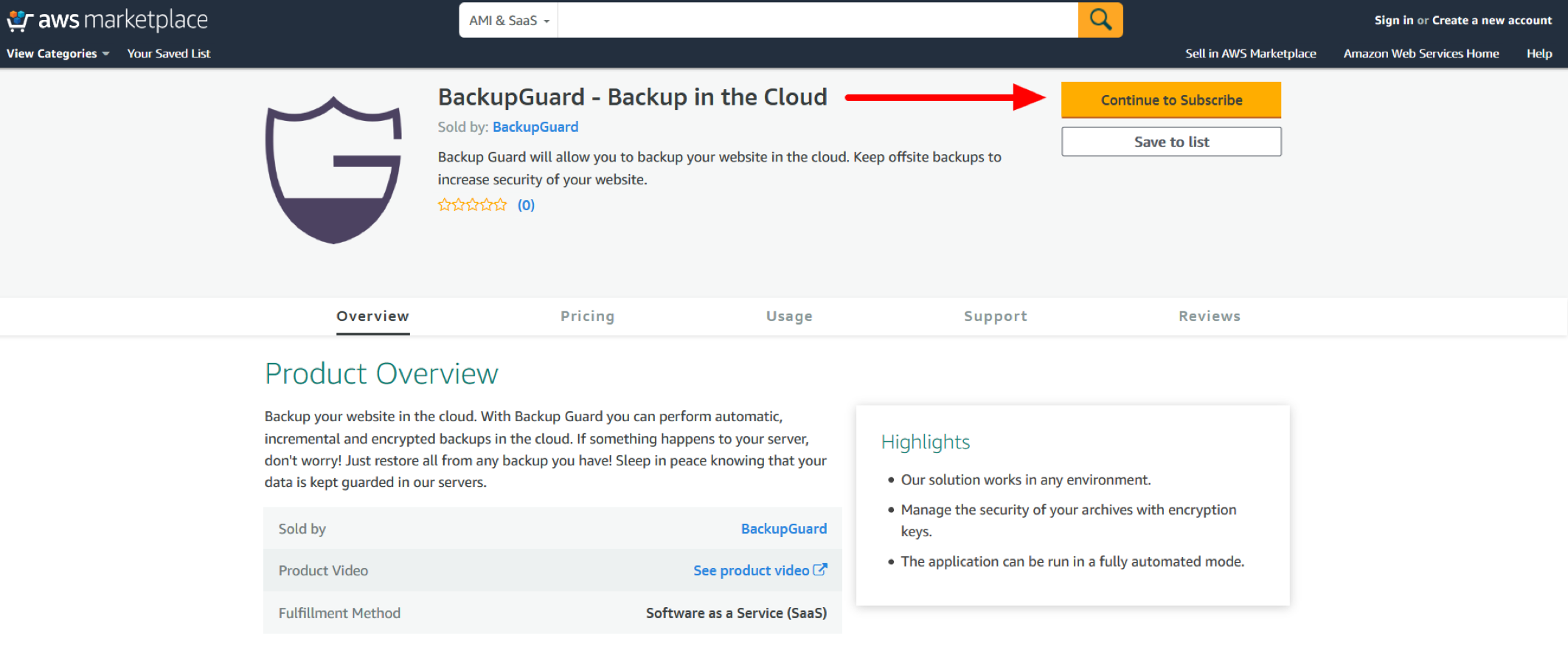 The charging will proceed as mentioned above. You'll receive the billing for BackupGuard along with the billing of your other services.
The pricing is really affordable (compared with others on the market). BackupGuard offers 2 subscription plans – Silver and Gold, with monthly and yearly payment options.
The Silver plan provides you with 50 GB storage space for only $39.95 a month.
And the Gold plan offers 200 GB storage space for just $99.95 a month.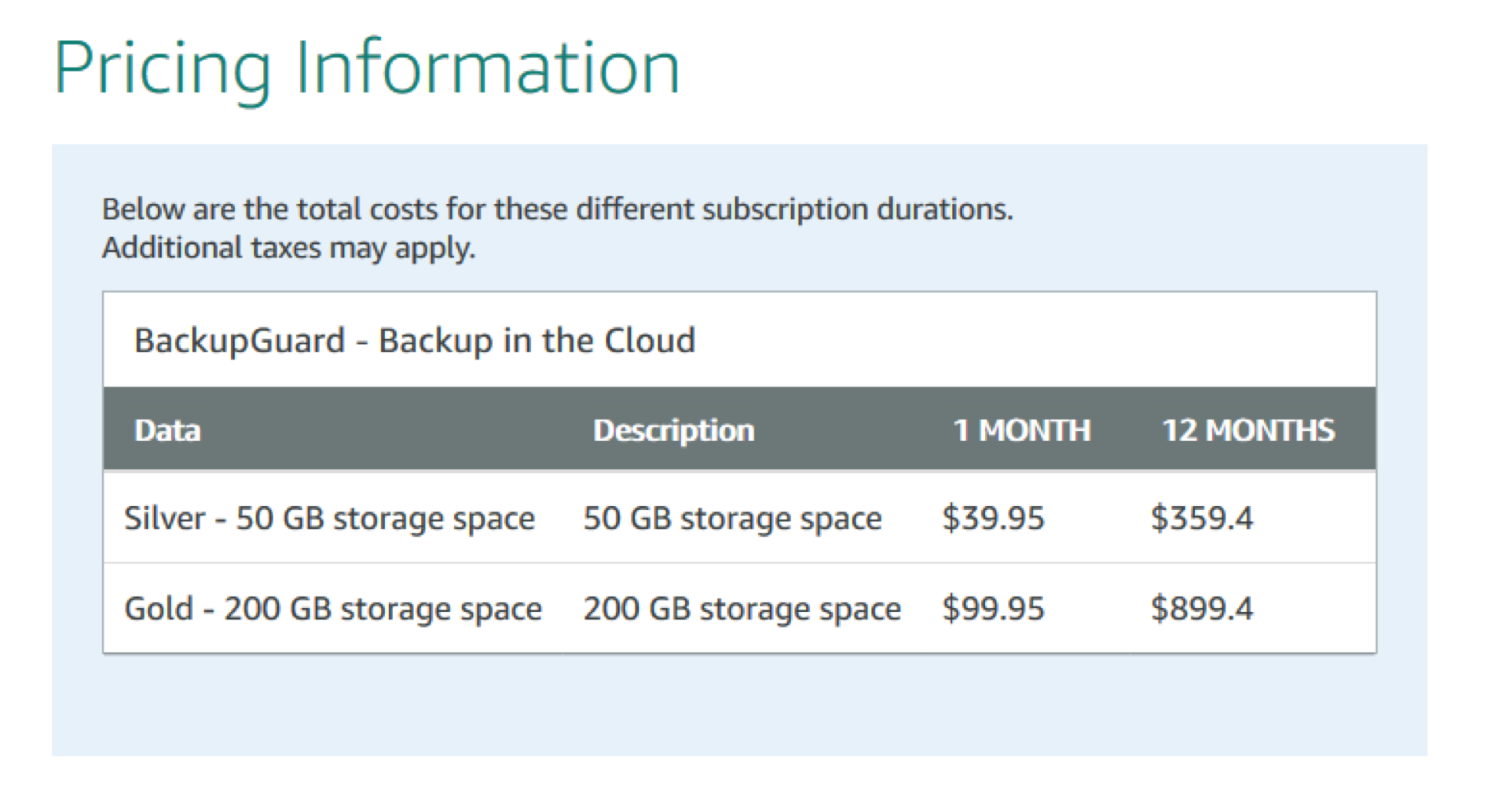 What you get with BackupGuard
BackupGuard is the ultimate service to give you safety assurance for a website data restoration and backup. All your data will be stored in our cloud and you can restore it any time needed.
You don't have to worry in case your website is hacked or you lose your data in any other way. Just keep cool knowing that all your data is safe with BackupGuard.
BackupGuard works in any environment.
One can easily manage the security of your archives with encryption keys.
This application can be run in an incremental, encrypted, as well as in a fully automated mode.
So just don't waste any second! Go get BackupGuard on your Amazon AWS Marketplace and sleep in peace with our super data protector!