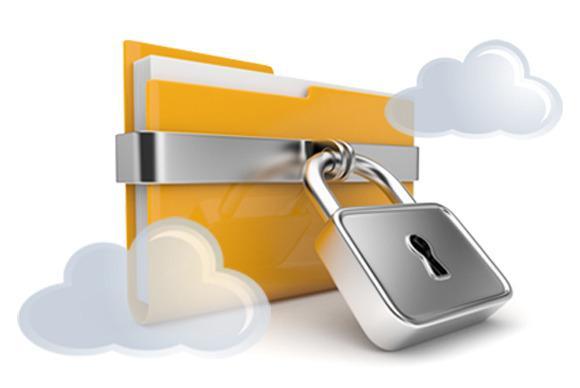 Data management experts claim that the process of duplicating highly sensitive information is not sufficient for safeguarding it against tech disasters. Unfortunately, it's only half the job, as your data may still be exposed to various threats. Besides, data security professionals acknowledge that unfortunately, there isn't a one-size-fits-all solution to data protection and recovery.
However, there are a few surefire ways to protect your sensitive data against any technological 'evil'. Sticking to the following 7-step action plan including expert recommendations, you will minimize the chances of data loss and corruption. Here you go:
1. Prevention is always better than cure. So, first, draft a disaster recovery plan and test it. While it sounds obvious many data security specialists forget to actually write down a plan, which will facilitate the whole process.
What you should do next is to test this plan repeatedly to make sure it is doable and effective.
'Testing makes all the difference. It will help CIOs work out any kinks in the plan and ensure that they are ready in the event of a data breach or disaster', advises Andrew Gilman, data director at Actifio, a provider of copy data management.
2. Data encryption is key, especially when it comes to highly sensitive information. 'A full-scale backup with encryption of the data at rest and in-transit will prevent unauthorized users from gaining access and effectively minimize exposure', says April Sage, director at Healthcare IT, Online Tech. She adds that if you go for an online data backup service, 'ensure the process has been vetted and the encryption keys are not accessible."
3. Back up your sensitive data regularly and take snapshots. Chris Camejo, director of assessment services at NTT Com Security, recommends taking real snapshot backups, 'not just RAID mirroring or database replication.' Besides, 'if [it] issues a command to overwrite or delete data, intentionally or otherwise, your RAID controller or database replication will dutifully delete it from the mirrors as well', he adds.
4. Professionals also advise keeping backups outside of your location, in a safe site. 'How far off site depends on the risks you are worried about', says Camejo and recommends weighing in on all the threats and planning accordingly.
5. Go for 'cloud' solutions. Indeed, 'cloud' is dominating in the IT sphere nowadays- starting from project management software up to change management, and data protection is no exception to the rule. As Heinan Landa, CEO, Optimal Networks, stresses, that nowadays, one of the most secure ways to safeguard an organization's data is 'to put it into a hosted cloud environment. Essentially, you are putting your network into a hosted cloud environment and then it is being delivered to you on-demand'. Moreover, keeping your sensitive data in an online backup software you'll be sure it's protected against physical damage.
According to another expert of the field, Rob Whiteley, vice president of Product Marketing, Riverbed Technology, 'cloud storage providers now provide secure, highly available services, combined with the maturity of cloud gateways to interface these clouds'.
6. While seeking foolproof ways of protecting top-secret data, you shouldn't forget about data assessment. David Gibson, vice president at Varonis, a provider of comprehensive data governance software suggests knowing 'your high-value data assets — where your customer information and other sensitive data live, which files are heavily used, who is using them and which departments they align with'. He highlights that 'with usage intelligence and data classification, you can better prioritize what data you need to have on hand after a disaster and who will need to have access to it'.
7. Finally, data security mavens recommend ensuring protection and accessibility of highly critical applications. According to Justin Moore, CEO of Axcient, provider of disaster recovery and cloud continuity solutions, you should also 'ensure critical applications can be virtualized in the cloud so that your employees keep productive', as 'protecting your data is not enough if you want to keep the business running during an event that causes downtime'.
And, as a bonus tip: there is a consensus among all the experts that testing is key in all the cases. Jarrett Potts, director of Strategic Marketing, STORserver, claims that 'all the backups in the world cannot save you if you can't recover to test…When you're finished test it again'. He also highly recommends doing random recoveries on a weekly basis. 'Do disaster recovery testing and audit your data pools. Always be sure you can recover your data', he concludes.
To sum up, it's humane to err and learn from mistakes. But it's always a wiser idea to drawn on from the expertise of professionals of the field, and data security matters are no exception. Following at least these 7 steps and expert opinions, you will be able to rest assured your sensitive data is secure.
Do you take other measures while ensuring your data protection and security? Feel free to share on the comment section below!